Hi friends, I am back from a temporary blogging hiatus! So much has happened since my last blog post. As most of you are aware I am a new mom and life in this new world has been challenging and rewarding at the same time. Another new development is that my husband, daughter and I moved from Miami, Florida all the way to Houston, Texas this past spring. And I recently got a new job at Rice University's MBA program. Now 5 months in to this new city, new job and new life. I finally feel like I'm finding my groove.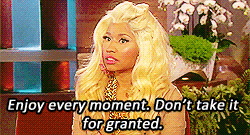 While I've neglected to write in my blog, I always post on my social media, so if you are not following along please do! I've had the luxury to partner with a few brands via my Instagram, sharing outfit inspiration and try-on hauls with my community. Red Dress Boutique was one of the many collaborations I took part in to share some awesome summer looks for you. Hence this cute summer outfit (Head to Toe Red Dress)!

But with Summer almost ending there is still so much to do. That's why today's post is all about: 5 things you must do before summer ends. See below what my top 5 things are!
#5: Save $250-$500 before the end of August. (Put towards holidays, travel, or something special)

While summer has been full of fun, it is important to remember that saving should be a priority. Our daughter will be turning one in November and I'd like to start putting money away to pay for her birthday party.
#4: Create or Update Your LinkedIn Profile.

If you don't have a LinkedIn or your current LinkedIn has not been updated in a while its time to start. With me starting my new job, it's important for my profile to showcase my brand, where I am at and my most recent projects. I will be sharing more tips about LinkedIn in the near future.
#3: Enjoy a stay-cation at your favorite hotel!

As a new mom, I know it's hard to travel with your spouse. If you can't get out of town, make plans to stay one night at your favorite hotel. Enjoy a relaxing spa.

#2: Attend a fun event, concert or festival!

Every city has something happening in it! Whether that is a concert, restaurant/spa week or a festival. There is usually so much to do in the summer! I know in most major cities you can check out their visit(name of city).com pages.
#1: Go to a water park or pool party!

It's not summer without a splash of water. Enjoy the rest of the hot summer by the pool, beach or at a fun water park with your family.
Summer technically ends September 23, but for most people it ends late August when school starts. Either way if your summer ends earlier or later I encourage you to enjoy it! What are some things on your list to finish before summer?